Get Crafting with Select Tools and Techniques!
Our Latest Kits & Workshops
Make crafting a snap with the latest, greatest project kits that include everything you need for your next creative endeavor!
Count your Blessings - DIY Decor Kit
Celebrate the season with a Gather DIY Decor Kit!
Get Your Kit Today!
For the Crafter You Love
Share a Miss Tracy Creates gift card with the crafter in your life!
Shop Gift Cards
Let your creativity SHINE every month!
Whether you love getting crafty with napkins, adding delightfully unique fat quarters to your fabric stash, connecting with faith through journaling, or curating your cherished memories — Miss Tracy has a Club or Membership for you!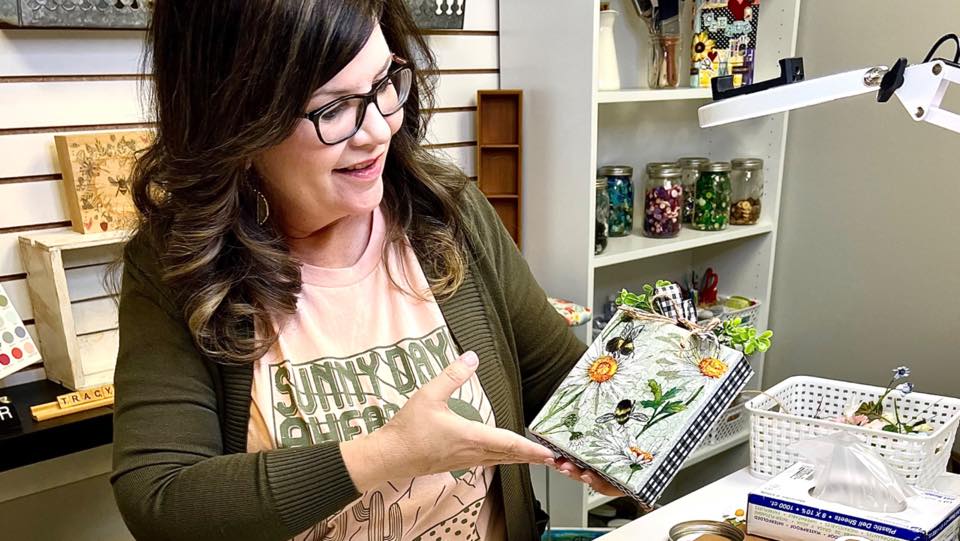 Join Miss Tracy for a Live Craft-n-Chat!
Come join Miss Tracy on Fridays at 11am CT to learn fun techniques and crafty project tutorials!
Join me on Facebook!